Guide to Reporting Student Achievement 2017
Please click here to view the 2017-2018 Guide to Reporting Student Achievement.
Newsletter
The February 2018 Bison Tracks is now online! Click here to view our latest issue.
Ardrossan CTS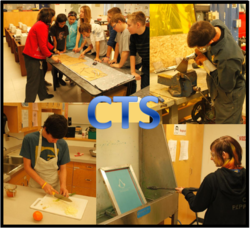 Career and Technology Studies (CTS) offers all students opportunities to:
enhance employability skills
refine career-planning skills
develop technology-related skills
apply and reinforce learnings developed in other subject areas
develop skills they can be applied in their daily lives, now and in the future
prepare for transition into adult roles in the community, workplace & further education.
CTS Program Strands
Ardrossan offers the following CTS strands:
Culinary Arts
Communication Technology
Construction
Design Studies
Fabrication
Fashion Studies
Food Studies
Mechanics
Bus Status
8

On Time

9

On Time

33

On Time

41

On Time

42

On Time

43

On Time

44

On Time

51

On Time

52

On Time

53

On Time

55

On Time

58

On Time

59

On Time

60

On Time

65

On Time

74

On Time

81

On Time

99

On Time

102

On Time

103

On Time

104

On Time

105

On Time

110

On Time

120

On Time

123

On Time

145

On Time
On Time

Delayed

Cancelled