District Notice
Please Be Advised: Student schedules
Student schedules posted on PowerSchool are not yet finalized and could change at any time. All schedules are finalized at the start of the new school year. Parents or students needing more information about timetables should contact their school, when it reopens in late August.
School Notice
School Closed for Summer
Our office will reopen on August 22. If you have any school-related questions or concerns while the school is closed, contact the Central Office at Elk Island Public Schools at 780-464-3477—the office is open all summer.
Learn more about Back to School visit eips.ca
High School Registration Dates
Grade 12: August 23, 9 a.m. to 12 p.m.
Grade 11: August 24, 9 a.m. to 12 p.m.
Grade 10: August 25, 9 a.m. to 12 p.m.
During these days students can get their locker, school photo and apply for parking. Should a course change need to be made, please be prepared for a wait. Note, there is very limited allowance for movement so keep this in mind. Should you not be able to make this date, no worries, it can be done the first week of school.

Grade 7-12 new registrations: August 23-25, 1 p.m. to 3 p.m. (by appointment)
Grade 7 orientation: August 29, 6 p.m. to 7:30 p.m. (theatre)
Explore your timetable, open your locker and meet your homeroom teacher.
New Students
Is your child is starting at our school for the first time in the fall? If you haven't yet registered, there's still time—simply fill out the Student Registration Form and drop it off at the school when the office reopens August 23, 24, and 25 between 1:00 p.m. and 3:00 p.m. (by appointment only). Please call the school for bookings.
Don't forget to bring with you: proof of residency and the student's birth certificate.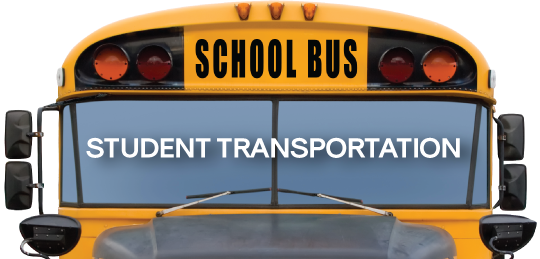 All families using EIPS Student Transportation services for the 2017-18 school year should have already received a tentative route schedule. Those required to pay applicable transportation fees should have also received a separate invoice outlining payment information—we encourage parents to pay pay fees online.
If you haven't received a letter from Student Transportation yet, and would like to inquire about busing for your child, contact Student Transportation at 780-417-8151.
Look for bus passes and any updated route information in your mail in August.
For a complete list of holidays and school-closure days during the 2017-18 school year, refer to the EIPS Division Calendar.
Sync the School Calendar to your personal calendar
Student Resources
Supplies
Junior High Students run on a Day 1, Day Schedule. The teachers will let the students know what stationery they require. For the most part students purchase pens, pencils etc. and two binders to insert their Day 1 and Day 2 class information. 
Timetables
The Semester One timetable will be available on PowerSchool beginning August 23, 2017.
Tools for School
If you're a parent, or know of a parent, who needs help purchasing school supplies this year, we can help. EIPS has once again partnered with the United Way for the 2017-18 Tools for School campaign. Annually, Tools for School provides backpacks filled with school supplies to students in kindergarten through Grade 12 whose families have limited resources. When classes resume, we respectfully distribute these backpacks to students who've order them. To place an order, contact the EIPS Central Office at 780-464-3477.
School Fees

Families are invoiced for school fees at the beginning of every school year. Fees are due within 30-days of the invoice date. The simplest, and most convenient, way to pay schools fees is using ACORN by logging into the PowerSchool Parent Portal. If circumstances exist where you are unable to pay your students fees you can apply to have fees waived by submitting an Application for a Waiver of Fees.
For more information:
EIPS fees and waivers
Ardrossan Junior Senior High fees and waivers
Student Transportation fees
Emergency Preparedness
In the event of an emergency, Elk Island Public Schools and Ardrossan Jr. Sr. High School have procedures in place. View a message from EIPS Superintendent and see the Emergency Preparedness & Response Guide for different situations.
myPass

myPass is an Alberta Education secure self-service website for high school students to view and print diploma exam results statements, or order transcripts and more.

View the easy step-by-step guide to help you sign up for myPass. For more information visit the Alberta Government myPass page.
Acorn Fee Management System/School Fees
Elk Island Public Schools uses a fee management system allowing families to view and pay on-line their school fees. All families with students registered in Elk Island Public Schools, are able to login through the parent portal of PowerSchool to access their school and athletic fees.
If you have difficulty creating a new account, see the instructional video is available on the parent portal login page at or on the division website. If you have any difficulties after viewing the video, please call the school office for assistance.
Student Handbook
Need to know something about school policies, awards, or rules & regulations? Click here for more information on our Student Handbook 2016-17
Follow Us!
Ever wonder what is happening at Ardrossan? 
Follow us on twitter @ArdrossanJrSr and instantly hear about the exciting things happening here.
Division News