Student Council Celebrates the 12 Days of Christmas
Come join in the fun with all the activities Student Council has prepared for the 12 Days of Christmas.
Click here to view all the activities.
School Fees

Ardrossan Jr. Sr. High School fee information for the 2017-18 school year is now posted on the PowerSchool Parent Portal. All fees are due within 30 days of being posted, October 31st.  To access your fee information, simply log in to the PowerSchool Parent Portal and go to "Student Fees." There you can view your fees and pay them online using Visa, MasterCard or INTERAC Online—when available from your financial institution. We are not able to accept credit or debit cards at the school or over the phone.   If this is not an option, cheques can be brought to the school office. Paper statements have also been mailed along with the EIPS Correction/Demographics form. Thank you for reviewing, making any changes, signing and returning to the school office.  Alberta Education requires that this form is signed and returned even if there are no changes made.  We rely on the most up to date information. 
Don't forget to also log in to the PowerSchool Parent Portal regularly throughout the year. Fees are often added to your child's account to cover the cost of various school activities such as field trips, class projects, athletic-team fees and more.
If circumstances exist where you are unable to pay your student fees, you can apply to have fees waived by submitting an Application for a Waiver of Fees. The application deadline is Dec. 15, 2017.
For more information about school fees, waivers and payment deadlines visit www.eips.ca/schools/fees and www.ardrossan.ca- about-fees.  Alternatively, contact Shelly Zaharichuk, Business Manager, 780-922-2228.
For more information:
EIPS fees and waivers
Ardrossan Junior Senior High fees and waivers
Student Transportation fees
myPass

myPass is an Alberta Education secure self-service website for high school students to order transcripts, view diploma results, view credits and progress towards graduation and print detailed academic reports.

View the easy step-by-step guide to help you sign up for myPass. For more information visit the Alberta Government myPass page.
Bison Apparel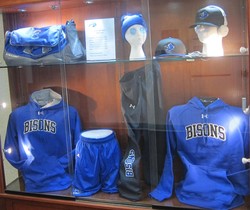 All Bison apparel may be purchased from the office.  Items and prices are as follows (click on item to view a larger picture):
Hoodies - $60
Pants - $40
Toques - $35
Caps - $25
Shorts - $25
Bags - $55
Limited quantities available.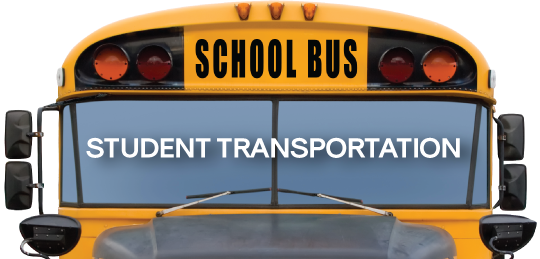 All families using EIPS Student Transportation services for the 2017-18 school year should have already received a tentative route schedule. Those required to pay applicable transportation fees should have also received a separate invoice outlining payment information—we encourage parents to pay pay fees online.
If you haven't received a letter from Student Transportation yet, and would like to inquire about busing for your child, contact Student Transportation at 780-417-8151.
Look for bus passes and any updated route information in your mail in August.
Subscribe to EIPS Email Distribution List
Click here to subscribe.
Elk Island Public Schools (EIPS) appreciates the opportunity to stay connected with parents and one of the ways in which we do so is through email. With the implementation of Canada's Anti-Spam Legislation (CASL), however, only those parents and guardians who subscribe receive important routine emails from schools and the Division.
Those who are not subscribed risk missing important information on activities and projects including school fundraisers; lunch programs; field trips; the sale of yearbooks; purchasing of student photos, school supplies, grad or dance tickets; athletic events with an entry fee; similar events and offers.
Regardless of whether you subscribe or not, you will continue to receive emergency messages, information about the online posting of school fees and, where applicable, high school student attendance notifications.
Sync the School Calendar to your personal calendar
For a complete list of holidays and school-closure days during the 2017-18 school year, refer to the EIPS Division Calendar.
Emergency Preparedness
In the event of an emergency, Elk Island Public Schools and Ardrossan Jr. Sr. High School have procedures in place. View a message from EIPS Superintendent and see the Emergency Preparedness & Response Guide for different situations.
AJS Info
Ardrossan Jr. Sr. High School's Guide to Reporting Student Achievement
Learn more about our Parent Advisory Council Meetings
Acorn Fee Management System/School Fees
Elk Island Public Schools uses a fee management system allowing families to view and pay on-line their school fees. All families with students registered in Elk Island Public Schools, are able to login through the parent portal of PowerSchool to access their school and athletic fees.
If you have difficulty creating a new account, see the instructional video is available on the parent portal login page at or on the division website. If you have any difficulties after viewing the video, please call the school office for assistance.
Student Handbook
Need to know something about school policies, awards, or rules & regulations? Click here for more information on our Student Handbook 2016-17.  Please note this handbook is currently being revised.
Follow Us!
Ever wonder what is happening at Ardrossan? 
Follow us on twitter @ArdrossanJrSr and instantly hear about the exciting things happening here.
Division News