Welcome Assemblies 2017-2018
Please click here to view information regarding our Welcome Assemblies.
Take Our Kids to Work
What is the Take Our Kids to WorkTM program? Take Our Kids to WorkTM is an annual program in which Grade 9 (or equivalent) students are hosted by parents, friends, relatives and volunteers at workplaces across the country every November. The program supports career development by helping students connect school, the world of work, and their own futures.

On the first Wednesday of every November 2, 2016 of a parent, relative, friend or volunteer experiencing and learning about the world of work as they begin to explore possible career paths. Research suggests that today's students will have multiple careers over the span of their working years. To be successful, they will need to master both new technologies and complex social and organizational systems. Learning in school becomes more effective and relevant if students can see where their education might lead them in the future. Spending a 'day in the life' of a profession or workplace is a fun and fascinating way to explore the world of work, think about career options, and make informed educational decisions.

Thank you for getting the consent forms in by Monday, Oct. 31st to the P.E. Teacher.

Please click here to view the Take Our Kids to WorkTM program package.  (This includes information and consent forms.)

Please click here to view and print the Take Our Kids to WorkTM Day Student Assignment.
Student Handbook
Need to know something about school policies, awards, or rules & regulations?  Click here for more information on our  Student Handbook 2016-17
Follow Us!

Do you want to keep up to date on the ongoings at Ardrossan?
Follow us on twitter @ArdrossanJrSr and hear about the exciting things happening here.
Student ID Card App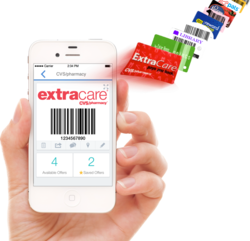 Never lose your student id card again.  Store your ID bar code on your phone!  Go to the following link: http://www.cardstar.com/
Download the FREE CardStar APP on any app-friendly device.  Chose "Add plastic card". Open "other" (Destiny will not be listed.)  Name it.  Enter your ID number (type, scan, or take a picture of the bar code on your ID card). Save.  The default bar code can be read by most image scanners.  If you have questions about the settings for your bar code, please contact your school library.