Grad Portraits
A photographer from Icon Experience Photography will come to the school to take individual portraits February 12-15. Every grade twelve student must have their picture taken during this time for the composite picture, the slide show, and the yearbook.

If you do not wish to purchase portraits and just need a picture for our wall composite and yearbook, pop in sometime between February 12-15 (no appointment required) and get a quick photo taken (at no cost to you). You are under no obligation to order any further photographs from this photographer.
If you plan on ordering portraits, book an appointment at www.iconexp.com. A $30 deposit is due at the time of the session and will be applied to your order. At this time you will be go to the "BOOK NOW" tab at top of page to make your booking. You will then "Select the Event: Icon Studio Portraits". Then "Select Service :Ardrossan Jr/Sr High Studio Grad Portraits (20 mins)" and select a date. For more information go to ICON's "How to Order Grad Portraits" documents. ICON's telephone number is 780‐449‐3558.

Graduates are also welcome to have their portraits taken as the Icon Studio - all costs are the same there are multiple dates available outside the days booked at the school and the times are set for evenings and weekends. 

To book at the studio follow the same instructions however choose "Icon Studio Portraits" as the event and that will show available studio times.

In order to be included on the Class Graduation Composite you MUST have your portraits completed by April 7th.

For those grads who may wish to purchase portraits, be sure to visit Iconexp.com/graduation for tips on what to expect and how to prepare for the session. Grad retakes date will be March 19 and 20. It is very important that ALL grads have their picture taken. If you do not have your picture taken, you will not be part of the class composite. 
myPass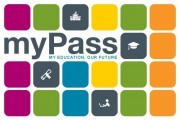 myPass is an Alberta Education secure self-service website for high school students to:
View and print diploma exam results statements, or order transcripts and more. 
Learn how to sign up for MyPass
https://public.education.alberta.ca/PASI/myPass
Your Grad Committee
Miss. MJ Nam - Principal
Mrs. Darby Hanson - Assistant Principal - Grades  7, 9 & 11
Mr. Rod Leatherdale - Assistant Principal - Grades 8, 10 & 12
Mrs. Tamia Richardson  / Ms. Adriana Footz - Counsellors
Graduation Information
Below are links to the following documents:
Graduation and Beyond Slide Presentation 2017-2018
Grad 2018 Baby Photos
Please click here for further info on submitting your baby photos for the Grad 2018 slide show.